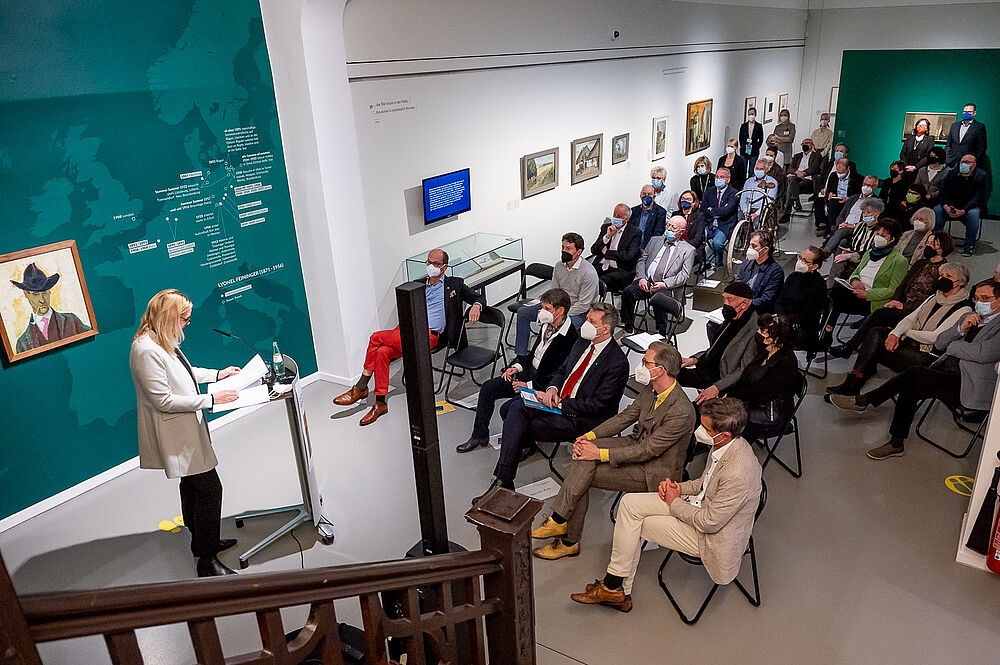 Lyonel Feininger. Master of Moderism
29.06.2023 - 8.01.2024
The exhibition provides an overview of the multifaceted work of the caricaturist, graphic artist, painter, Bauhaus master and photographer. Participation stations invite visitors to see, hear and discover the multifaceted work. In addition, the creative Feininger family of artists and the eventful history of the museum are also presented.
Find out more about the exhibition here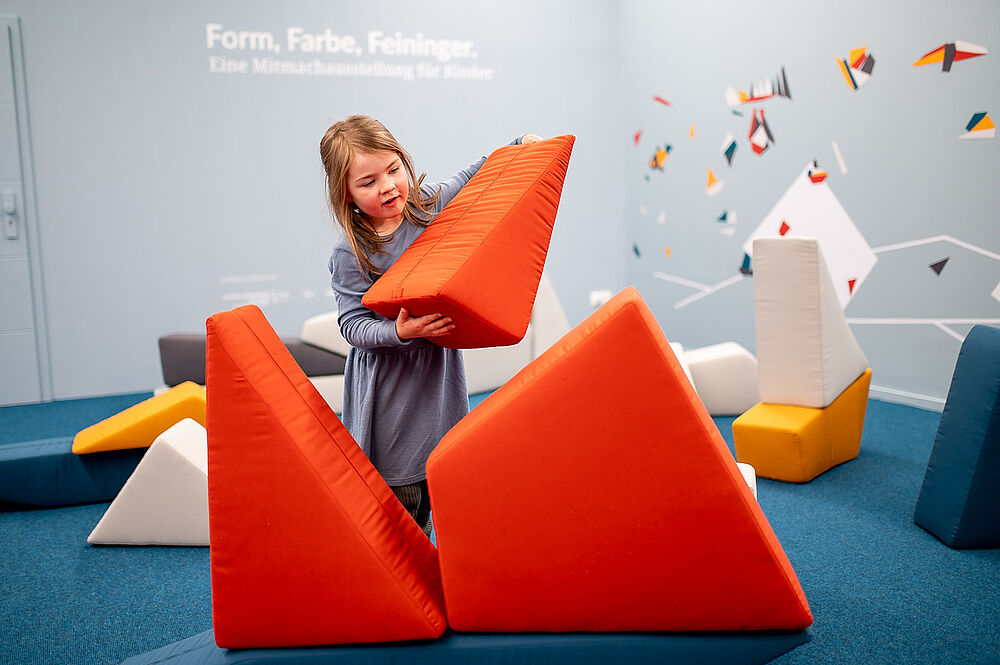 Shape, Color, Feininger. A participatory exhibition
29.03.2022 - 14.08.2023
The exhibition invites visitors to get active in a playful way. 3- to 6-year-old guests can devote themselves to free play here and construct objects from geometric shapes. Elements in the tradition of building blocks and a large magnetic wall are available to the children for this purpose.
Find out more about the exhibition here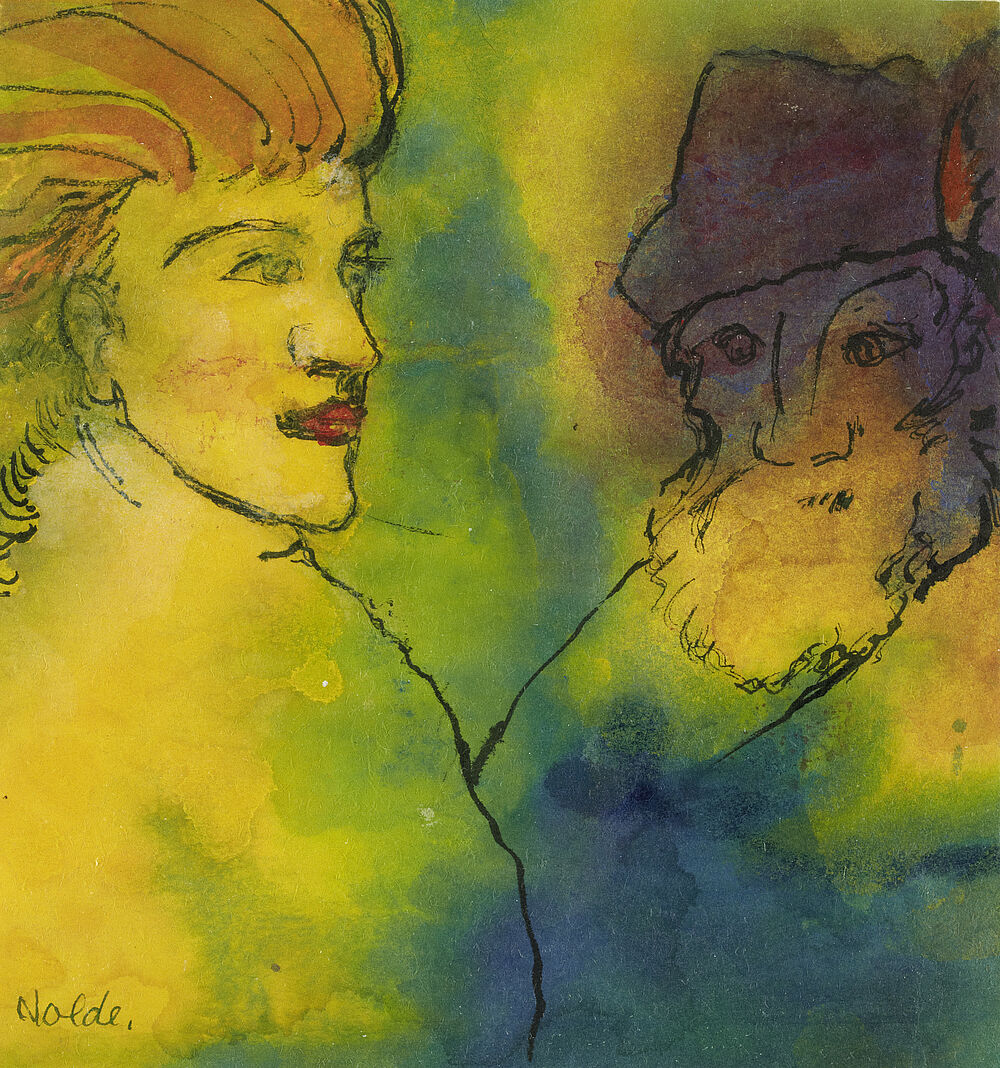 Emil Nolde: Myth and Reality. Unpainted Pictures
April 30, 2023 - September 4, 2023
Emil Nolde's (1867-1956) small-format, intensely-colored watercolors, his so-called Unpainted Pictures, are a central part of the myth of the persecuted artist. The expressionist is one of the best-known "degenerate artists". No other painter had so many works confiscated during National Socialism. At the same time, Nolde had been a member of the National Socialist Working Group North Schleswig (NSAN) since 1934 and did not lose his faith in the Nazi regime until the end of the war.
more here